Our range of carbon fiber cloth for automotive , industrial or aerospace. Carbon fiber Malaysia supplies. We can supply carbon fiber fabric , carbon fiber kevlar , carbon fiber reflek , postage available within Malaysia , Brunei , Singapore , Thailand , Indonesia , and Asia

Our range of carbon fiber kevlar aramid , we can supply yellow twill kevlar carbon fiber , blue twill kevlar carbon fiber , red twill kevlar carbon fiber , bride shape kevlar carbon fiber , zigzag kevlar carbon fiber

A range of performance epoxy resin compatible with our carbon fiber fabric , High performance general purpose epoxy laminating resin for use in wet-lay or vacuum bagging carbon fibre, Kevlar or glass fibre lamination.

Starter kit complete with epoxy resin , fabric and release agent - to start repairing or making your own carbon fiber part.

Reflek carbon fiber series - NEW series of hybrid kevlar and carbon fiber fabric

Vacuum bagging item used for vacuum bagging technique

Custom carbon fiber plate / sheet for various application

Carbon Fiber Reinforce Polymer for structural / building

Check DIY Section to see how to make carbon fiber
---
PiCarbon 2019
-
Call
us at
+60193266790
or email
picarbonkl@gmail , admin@picarbon.com OR
http://whatsapp.picarbon.com
Powered by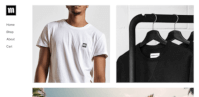 Create your own unique website with customizable templates.